Rose Toffee LIMESTONE
Rich rose, gold, and cream unite creating one of our most distinctive ledges. A creamy dove gray undertone completes this extraordinary ledge.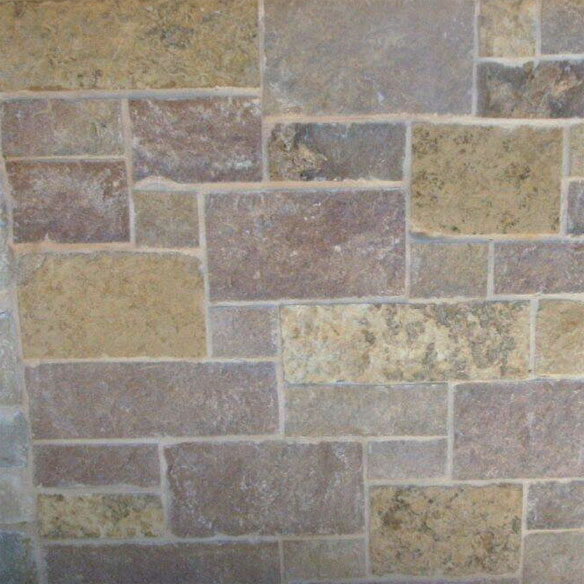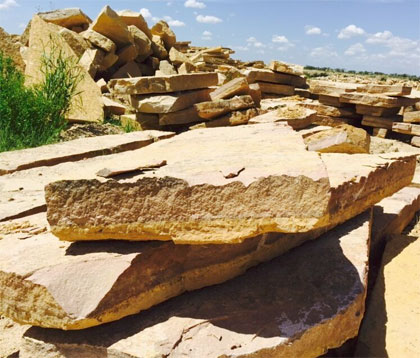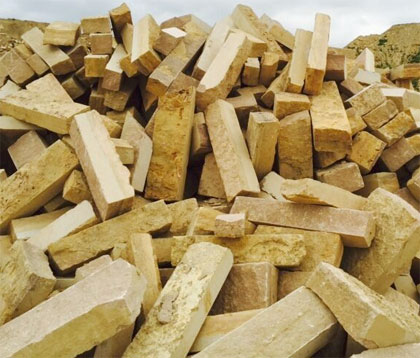 LIMESTONE APPLICATIONS
Building Stone
Chopped Stone
Full Stone Veneer
Thin Veneer
Thin Veneer L Corners
Dry Stack Veneer
Wall Cladding
Flooring
Landscape
Freeze Thaw Veneer
LIMESTONE SPECIFICATIONS
8" - 11" Face Height
Typical Mill Stone 2-4 Feet x 3-5 Feet x 8-11" Ledge Height.
If used in flooring application, the maximum width is 6"
Cross chopped contains approximately 50% roughback
Chopped stone with variations of gold, rose, tan, and cream. Every full veneer piece will have roughback.
This is a small ledge that renders beautiful chopped stone that is excellent for use in a blend or accent. Popular use as a transitional piece for blending stone and brick.
Raw Slabs great for statement pieces or small countertops in outdoor living spaces, hallways, pool area, lobby, or a polished tile accent.
Accent tile renders beautiful gold, tan, and rose dappled with dark grey.
* Please note, depending on the finish, color and texture will vary.
Please contact one of our experienced design and sales professionals with any questions you may have. Email info@championstonecompany.com or (325) 548-2568. We look forward to working with you to fulfill your Lueders limestone needs and exceed your expectations.
*** Limestone is a natural product created over millions of years that thankfully, varies in color, texture and size.