Brown LIMESTONE
This elegant and refined material is accompanied by broad fabrication possibilities, making it an obvious choice for timeless interior and exterior applications. A neutral color limestone with warm cream and beige undertones, including dark brown and gray peppered throughout, adds interest and dimension. While the flooring material is similar to Powder Gray, this limestone displays a slightly warmer undertone and includes more fossils.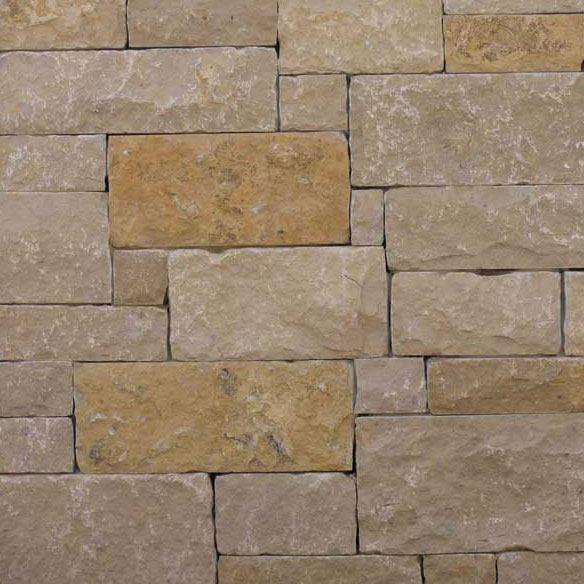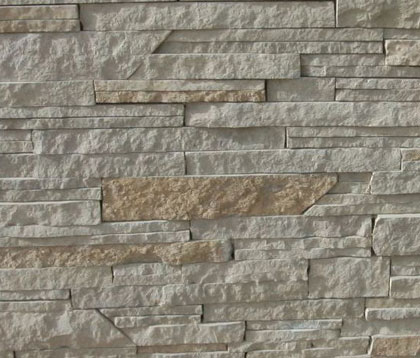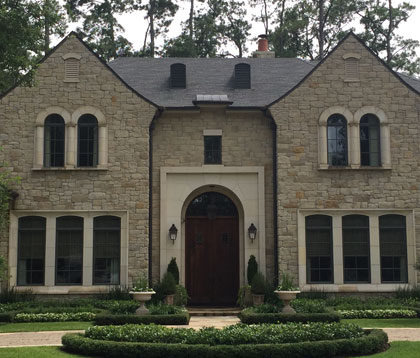 LIMESTONE APPLICATIONS
Building Stone
Chopped Stone
Full Stone Veneer
Thin Veneer
Thin Veneer L Corners
Dry Stack Veneer
Wall Cladding
Flooring
Landscape
Freeze Thaw Veneer
Residential Paving
Slabs and Copin
Panels
Sills and Caps
LIMESTONE SPECIFICATIONS
12" Ledge Height
Typical millstone 4-5 feet x 7-9 feet x 12" thick
Cross chopped contains approximately 66% Rough Back
Chopped Stone yields light khaki, tan, and cream color with warm undertones. Including a rough back, or bed face, that adds a darker hue for a smooth consistent color.
No single chop.
Building Stone standard mix is 4", 6", 8", 10" face heights and 18" - 24" long.
Can be belt sawn for slabs and coping.
Flooring material renders creamy tans and khaki with minimal markings. Polished tiles render neutral warm undertones. A pleasing color range that blends well in any environment.
* Please note, depending on what finish you select, color and texture will vary.
Please contact one of our experienced design and sales professionals with any questions you may have. Email info@championstonecompany.com or (325) 548-2568. We look forward to working with you to fulfill your Lueders limestone needs and exceed your expectations.
*** Limestone is a natural product created over millions of years that thankfully, varies in color, texture and size.