Powder Gray / Buff LIMESTONE
Shades of beige, cream, and soft dove grey unite in our Powder Gray Limestone to make it a consistent neutral limestone with understated elegance. Finishes ranging from smooth honed to more textured options make this stone an obvious choice for all your needs. The wide range of fabrication capabilities make it possible for you to achieve a monochromatic continuity throughout an entire project, whether rustic or modern and contemporary in style. A truly flexible material and perfect wall stone for projects seeking that soft gray/beige blend. Buff Limestone is an excellent option for dimensional architectural pieces. For custom cut pieces, quarry mill blocks or slabs can be selected to achieve a consistent and harmonious color range from piece to piece.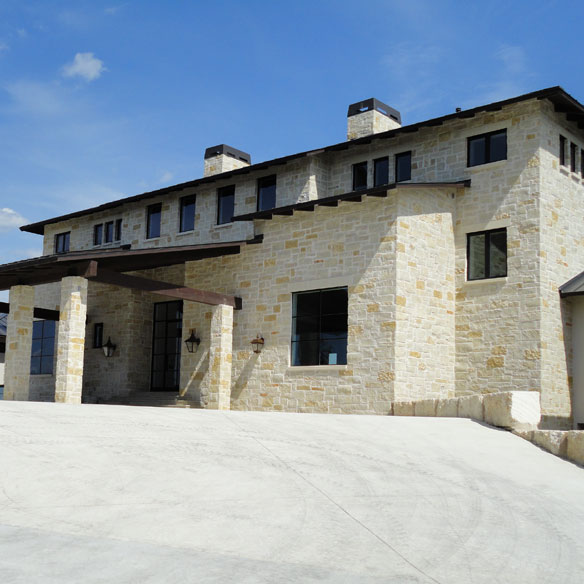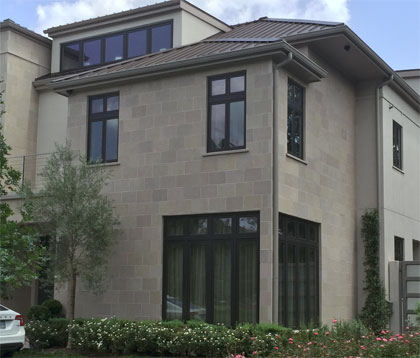 LIMESTONE APPLICATIONS
Building Stone
Chopped Stone
Full Stone Veneer
Thin Veneer
Thin VeneerL Corners
Dry Stack Veneer
Wall Cladding
Flooring
Landscape
Freeze Thaw Veneer
Residential Paving
Slabs and Coping
Panels
Sills and Caps
SPECIFICATIONS:
21" & 16" Face Height
Typical millstone 4-5 feet x 7-9 feet 16" or 21" thick
Single Chopped building stone has Rough Back on ends of building stone only
Cross Chopped building stone has 40% Rough Back
Chopped stone displays light grays and cream tones.
When cross chopped, a roughback of honey/wheat and light grey and khaki will be available. The mason will have the option to flip for a more consistent monochromatic color scheme or include Rough Back for added texture, dimension, and color.
Building Stone standard mix is 4", 6", 8", 10" face heights and 18" - 24" long.
Flooring material renders cool grey and cream with a slight blue hue including minimal dark grey notes throughout.
* Please note, depending on the finish, color and texture will vary.
Please contact one of our experienced design and sales professionals with any questions you may have. Email info@championstonecompany.com or (325) 548-2568. We look forward to working with you to fulfill your Lueders limestone needs and exceed your expectations.
*** Limestone is a natural product created over millions of years that thankfully, varies in color, texture and size.