Champion Stone's Lueders Limestone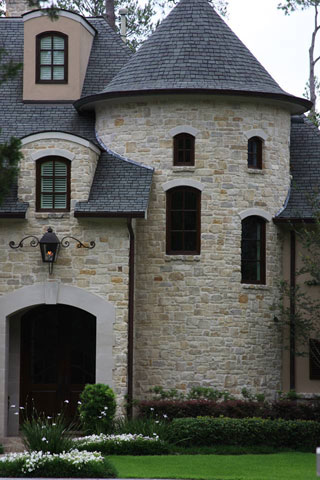 Champion Stone Company is a Lueder's limestone quarry that proudly mines from the Lueders Basin outside Abilene, Texas. We are a domestic company that produces preferred building materials specified by architects, engineers, contractors and masons. Lueders is the go-to choice among high end custom home and pool builders, as well as commercial developers. Our West Texas limestone is denser and absorbs less water than other limestones like Central Texas "Austin Chalk". Lueders limestone is beautiful, durable, and designated appropriate for use in areas that experience a wide temperature swing throughout the year. Lueders is unique and offers a range of aesthetic qualities from building blocks featuring it's naturally rugged outer "skin" (rough back) that display vibrant and varying colors, to the smooth and monochromatic precision of dimensional stone products. Champion Stone's Lueders limestone is the choice in natural stone.
Our History
In business for over 20 years, Champion Stone Company, formerly Schkade Mines, takes great pride in bringing you the highest quality natural limestone building products available today. With more than 100 years of Limestone reserves, we have 14 harvestable layers of limestone and over 12 color options.
We provide stone throughout the United States, Mexico and Canada. Champion Stone Company is dedicated to maintaining the quality and honesty earned by its founder, Dennis Schkade. We seek not only to distinguish our company with quality products and customer service but also for our uncompromising ethical business standards and reliability. We are constantly growing and reinvesting to keep up with technology and production.
Our established quarry and mill operate dozens of pieces of machinery and saws to ensure the highest quality production and consistent material. We fabricate chopped full stone and thin veneer, L corner veneer, architectural panels, wall cladding, floor tiles, slabs, pool coping and countertops. While we are famous for our cut and chopped building stone, our state-of-the-art Belt Saws, Jaguar™, Tiger™ and Cobra saws, coupled with our 10' Eagle circular saw, allow us to custom cut most material specified for your job.
We look forward to working with you to fulfill your Lueders limestone needs and exceed your expectations.
Please contact the quarry at 325-548-2568 or sales at info@championstonecompany.com.